Instructors
Yoshi Yano
JSDC President/JSDC Tokyo Instructor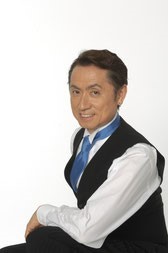 Yoshi Yano had been living in NY for 23 years. As a member of American Ballroom Theater, the only ballroom dance company in the States, he had performed in the States, Japan and Europe as a part of various NY dance teams and musical troupes.
After teaching New Yorkers from all around the world the fun of social dance for 9 years, he moved to Tokyo and opend JSDC Tokyo in 2003. He also organizes annual workshops in Japan to introduce American ballroom dance culture.
Yoshi currently teaches at various venues including "Theater Shiki (four seasons)".
Yukimichi Ogura
JSDC Tokyo Instructor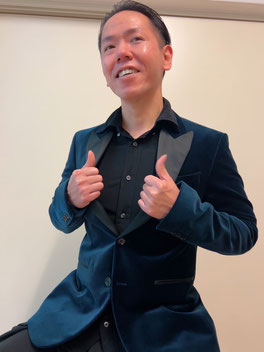 Yukimichi has been in Jazz dancing field for 7 years. He has much experience in performing on stage and TV (drama, CM) and is an involved Japan Social Dance Theater member, performing at JSDC parties and events since 2005. He also plays a part in our forthcoming lesson DVD.
Akiko Nobe
JSDC Tokyo Instructor
Akiko Nobe Has been dancing more than ten years since she fell in love with her first waltz when she was in college in the US. She continued her study and received her professional license while working as an instructor for an independent studio in Virginia, USA. She had competed in professional American Smooth and International Standard categories around the US, as well as doing pro-am categories with her student. Once returned to Japan, she became a Japan Social Dance Club staff and is now sharing her love and experience in American style ballroom dancing.
Koji Shibasaki
JSDC Fukuoka Director
Koji learned vocal methods, acting, singing, western style dance, classical Japanese dance, and theatrical combat (swordfight) at an acting school. After graduating Fukuoka University, he studied dance in NY. While going to a number of Broadway musicals, he took lessons at Alvin Ailey Dance School (modern dance) and Broadway Dance Center (jazz dance and stage dance).
He was an American style social dance student at JSDC Tokyo from 2004. He has performed and choreographed many TV commercials, thesaterical shows and dance shows.
Keiko Zaizen
JSDC Fukuoka Instructor
Keiko has 17 years of social dance and 14 years of flamenco experience. Since she started figure skating at the age of four, she has mastered jazz dance, latin dance, flamenco as well as social dance. She has been actively involved in a volunteer group where she visits hospitals and daycares as a member of their flamenco team. She had taught and been on a stage with physically handicapped dancers on a wheelchair.
Keiko is a member of All Nippon Association of Dance.