American Style Social Dance
No special clothes or shoes needed!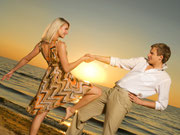 American style social & ballroom dances are enjoyed both socially and competitively around the globe.  Its performance and entertainment aspects are also widely enjoyed on stage, in film, and on television.
The dances within the ballroom genre (taught at JSDC):
       Foxtrot, Quickstep, Viennese Waltz, Waltz, Tango
      Swing, Salsa&Merengue, Chachacha, Rumba, Samba, Hustle, Bolero
All American Style classes are taught in a 4-week long "series". Each week you'll review the previous week's dance lesson and learn new material.
Class Information
Lesson fee is 2,100yen/class (except for Futagotamagawa Tokyu Seminar BE class).
Discount Class tickets are also available.  Click here. 
A  trial lesson is also 2,100yen/class.
 Printed Calendar is available at the studio.